100% INTEGRATED MANUFACTURING
from R&D to assembly
Today, FLEURETTE CONSTRUCTEUR is the only RV company to guarantee 100% integrated manufacturing.
Our production plant has all the departments required to design and manufacture our vehicles, including a polyester workshop for our motorhomes.
Find out more about our main fields of expertise below.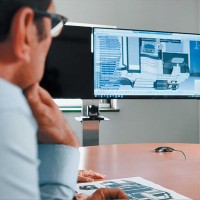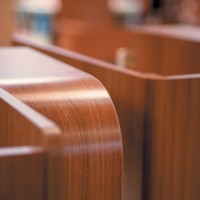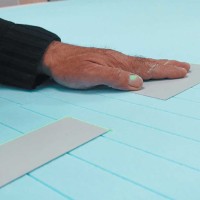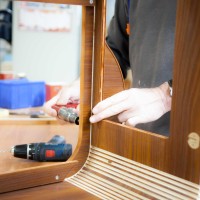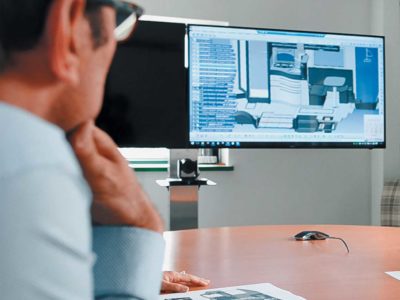 FLEURETTE CONSTRUCTEUR has an integrated R&D department for our range of campervans and motorhomes. It focuses is on research, 3D technical design and product development. Our R&D department plays a key role as it is the starting point for all our product innovations.
Joinery is one of FLEURETTE CONSTRUCTEUR's original areas of expertise, which is why we take particular care when making furniture for our vehicles. In this way, we maintain the legacy of Jean Lucas, a cabinetmaker and the company's founder in 1967.
Today, we combine industrial performance with digital order processing and talented craftspeople to produce joinery that draws on a wide range of skills and processes.
Our teams work diligently, every year, to offer you the finest woodwork, both in terms of transformation and processing:
Robust and highly durable
Working with solid wood
Furniture combining practicality, elegance, warm colours and a modern style
Note: Our motorhome and campervan production plants each have an independent joinery workshop.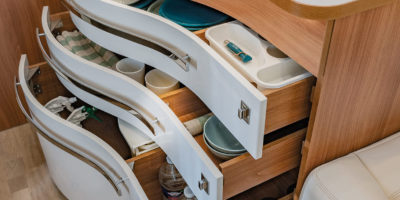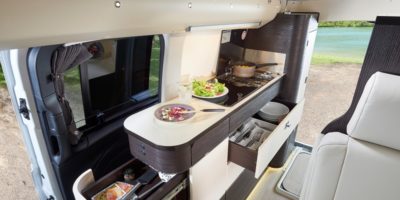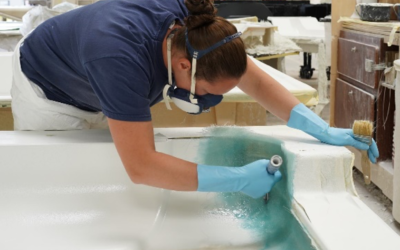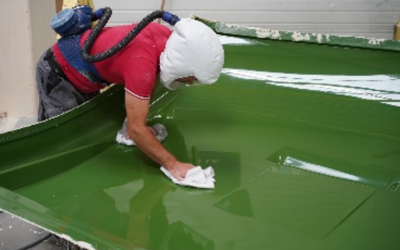 Equipped with a unique workshop in Europe, we produce our motorhomes' bodywork to the same high traditional standard as top-class boats, thanks to our in-house specialists.
The 100% polyester bodywork on our motorhomes has many advantages:
Aesthetic and shiny bodywork
Smooth appearance that doesn't change over time
A solid, anti-hail living area
Optimum insulation
It is manufacturing using three different elements:
The "high-tech" gel coat (creating the smooth and coloured surface of pieces)
The fibreglass lining (a material with structuring properties which ensures mechanical strength)
A resin matrix (which extends the bodywork's lifespan)
In addition to the bodywork, a number of other composite parts such as shower trays and walls are also made in our workshop, which has over 115 different moulds!
Our production lines are organised into three main steps: furniture, bodywork and finishes. Each step is overseen by a supervisor whose role ranges from training operators to implementing operating procedures.
FLEURETTE CONSTRUCTEUR strives to achieve technical sophistication which is why we have also developed an exclusive assembly process for our motorhomes: the Recovery System.
This guarantees that our panels and roofs are perfectly watertight. The system uses an exclusive process that requires a certain expertise. Constructing the sandwich panel alone requires a week of work.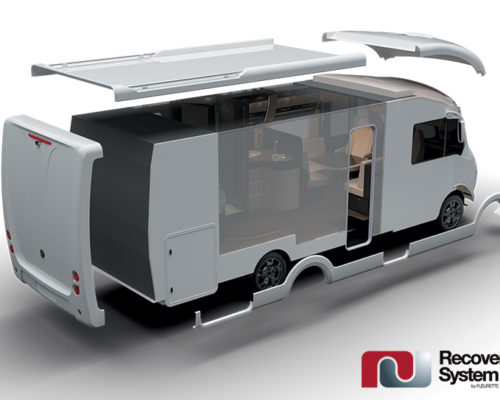 Find out more in our video.